Locations and Hours
Zushi City Library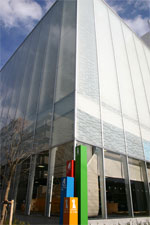 Address
4-2-10 Zushi, Zushi-shi, 249-0006 (Zip code)
Telephone
046-871-5998(answering service in Japanese)
Press "6" to contact us
Fax
046-873-4291
Access
From Keikyu Zushi・Hayama sta.
Two minutes walk from the North exit.
From JR Zushi sta.
Five minutes walk from the East exit.
Library Hours
Monday - Friday :9:00 a.m. - 7:00 p.m.
Saturday,Sunday and Holiday :9:00 a.m. - 5:00 p.m.
Closed
Tuesday
Exceptions to this occur when a holiday falls on a Tuesday, and is observed on the following Wednesday.
New Year's Holidays
Facility Maintenance Period
Parking
30 parking lots are available at the Zushi Bunka Plaza.
Shimizubashi Minami Parking is also available. Free up to 1 hour.
Access Map
Kotsubo Branch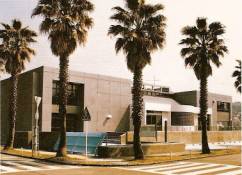 Address
5-21-17 Kotsubo, Zushi-shi, 249-0008 (Zip code)
Telephone / Fax
0467-24-6726
Access
From JR Zushi sta. or Keikyu Zushi・Hayama sta.
"Liviera Zushi Marina Mae" bus stop, Keikyu bus (鎌40) for Kamakura Sta. via Kotsubo
From JR Kamakura sta.
Five minutes walk from "Kotsubo" bus stop, Keikyu bus (鎌40) for Zushi Sta.
Library Hours
9:00 a.m. - 5:00 p.m.
Closed
Tuesday
Exceptions to this occur when a holiday falls on a Tuesday, and is observed on the following Wednesday.
New Year's Holidays
Facility Maintenance Period
Parking
13 parking lots
Access Map
Numama Branch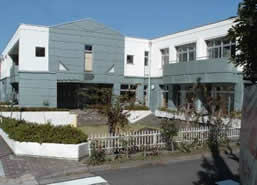 Address
3-16-32 Numama, Zushi-shi, 249-0004 (Zip code)
Telephone / Fax
046-872-3618
Access
From JR Zushi sta. or Keikyu Zushi・Hayama sta.
Three minutes walk from "Numama Kominkan"bus stop, Keikyu bus (逗19) for Green Hill, or for Taura sta.(逗20), or for Taura sta. via Green Hill(逗21)
Library Hours
9:00 a.m. - 5:00 p.m.
Closed
Tuesday
Exceptions to this occur when a holiday falls on a Tuesday, and is observed on the following Wednesday.
New Year's Holidays
Facility Maintenance Period
Parking
12 parking lots
Access Map